HEINEKEN - THE PRIDE OF AMSTERDAM
The Pride of Amsterdam is a self-initiated project by Craig Berry and myself while working at VBAT. The idea was to bring Heineken to the heart of Amsterdam Pride and to show their support for the global LGBTQ+ community within this celebration.
[Update] This project has now been picked up by Heineken and is in the works.
For Pride weekend Heineken would release these 6 limited edition Pride bottles at 6 different locations around the canal. As you partied your way around the city you could collect each colour of the bottle at our pop up bars and unite them into the pride flag.

Art Direction & Copywriting: Ellis Sargeant Design:
Craig Berry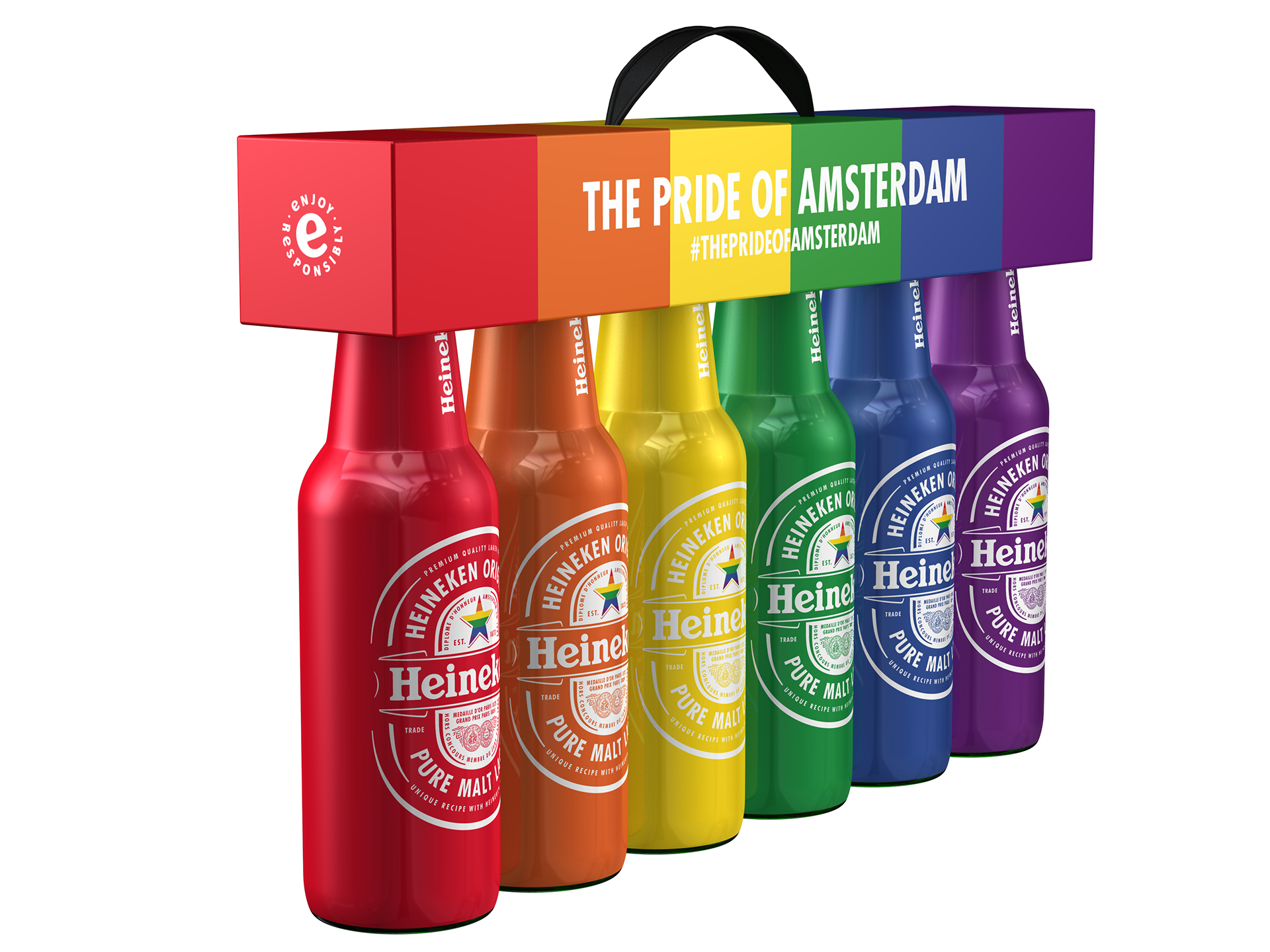 On the back of the bottles was a message about how each one represents a continent of the world. This is because Pride is bigger than just a party in Amsterdam, it is a global community and when one person celebrates Pride, in turn they celebrate pride worldwide.